5 Tips to Get the Best Results from Home Video Surveillance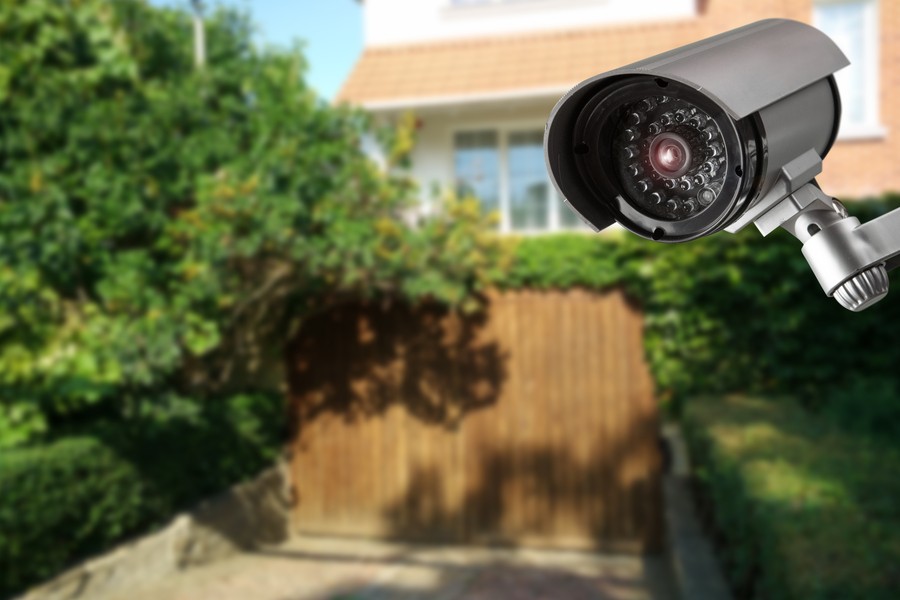 Make the Most of Your Surveillance Cameras System
Do you worry about the house when you leave for the night—or the weekend? Do you feel guilty leaving the pets home alone, or are you concerned about crime in Toronto, CA? You can put all your anxieties at ease with a home video surveillance system.
Modern home surveillance systems let you check in on live footage anytime, right from your mobile device. You'll also receive alerts if the system notices any suspicious activity. But before you order any-old cameras online, read these tips to ensure you get the best results from your home security cameras.
SEE ALSO: How to Use Motorized Shades for Home Security
1. Get Proper Lighting Outdoors
Outdoor security cameras are only useful if they can 'see' in the dark. Infrared cameras can record without light, but you'll only see black-and-white footage. If you want to see footage bright and in color, install automated outdoor lights that turn on when motion is detected.
2. Cover All Blind Spots
If someone trespasses on your property, you'll want to make sure a camera catches it. Ensure cameras cover all back windows, rear doors, and basement windows. Cameras should be placed to capture every angle of your house and driveway, so nothing's missed.
3. Properly Hide Cables
Visible cables are begging to be cut by a criminal, so check that no wires dangle from your camera system. A professional installer can hide cables inside a conduit, keeping your devices and, therefore, your family safe.
4. Ensure There's Enough Storage
If you're recording surveillance footage, you'll need somewhere to send that content and view it. Video feeds can either be stored on a hard drive or cloud system. Video files require lots of storage, so you may want to arrange for older footage to be overwritten at predetermined intervals.
5. Hire a Professional
Installing a home surveillance system can be a complicated process, and a professional installer will notice variables that you may not. Plus, home security companies can integrate your cameras, lighting, sensors, and other smart devices into one easy-to-use system.
If you're ready to take your home security to the next level, contact Connect E3 in Toronto, CA to learn about our services and discuss your home project. We look forward to working with you!